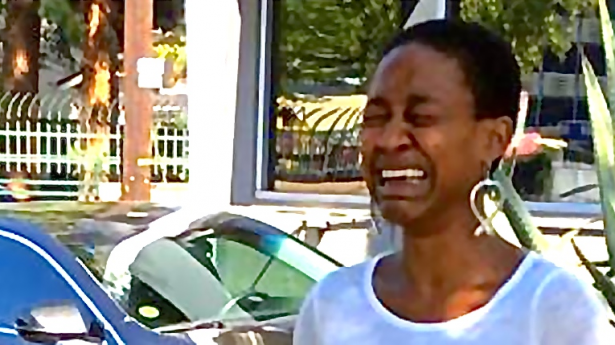 Dejango Unchained actress Daniele Watts made the news when she attempted to call an interaction with LAPD racially motivated.
The story that originally appeared in Black social media and on various blogs was one that painted Watts being mistaken for a prostitute when she was witnessed "showing public affection" to her White boyfriend. Watts cried foul at the Police's involvement into her public "hookup" and came off as another Black that fell victim to Police profiling.
Well the website TMZ is disputing part of that story and say they have pictures to back up their contradictory findings.
According to the website Watts was straddled her boyfriend whom was on the passenger side of a vehicle parked on a public street. The straddling turned into grinding and breast fondling culminating with Watts "cleaning things up " with a piece of tissue or a towel.
Apparently cops were called by onlookers in a nearby office building and responded. Its reported that Watts threw the race and fame cards at the cops, but they would have none of it.
Read TMZ's full account and see pictures
HERE
.