September 23rd 2014 - Early Tuesday morning (Syria time) The U.S. began airstrikes against the terrorist group ISIS. The strikes targeted up to 20 locations, many in Raqqa, Syria where the group is known to have a stronghold.
Pentagon Rear Admiral John Kirby confirmed the active strikes were underway by the U.S. and "partner nation forces".
For weeks, intelligence and military targeting specialists have been working around the clock on a list of targets. Secretary of Defense Chuck Hagel told the House Armed Services Committee last week that he and Chairman of the Joint Chiefs of Staff Gen. Martin Dempsey signed off on plans to strike ISIS in Syria.
"CENTCOM's plan includes targeted actions against ISIL safe havens in Syria -- including its command and control, logistics capabilities, and infrastructure, Our actions will not be restrained by a border that exists in name only." - Chuck Hagel
Another U.S. official said the Arab nations will be dropping bombs, not just providing support. A diplomatic source identified some of the nations as Jordan, Saudi Arabia, Bahrain, Qatar and the United Arab Emirates.
The Syrian government's response to the bombing is expected not to be favorable. The Assad government had asked the U.S. not to carry out any military action in Syria without its authorization and coordination. There have been no reports that Assad or any of his military leaders were consulted with prior to the airstrikes.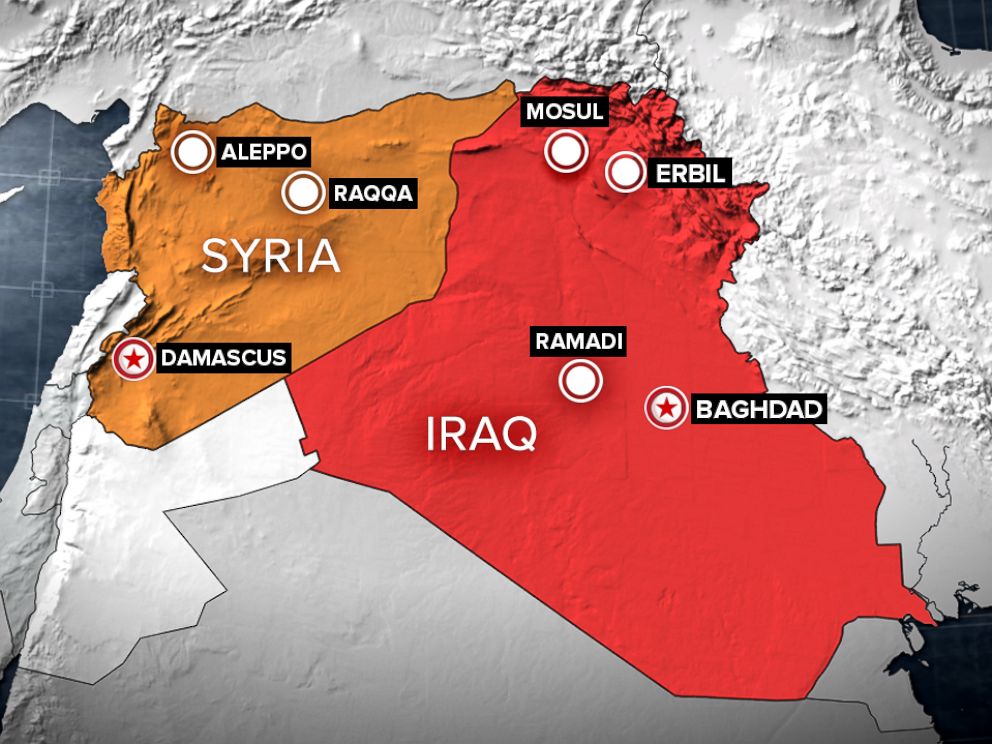 The strikes are expected to degrade ISIS' momentum and disrupt daily operations, however they won't destroy them by any stretch of the imagination. MSNBC Military strategist Col. Jack Jacobs noted a full out successful assault on ISIS will require infantry ground operations. The airstrikes can open up the opportunity to recapture some of the real estate under ISIS control , however troops need to be on the ground for that to occur.
ISIS, the Islamic State of Iraq and Syria, evolved in 2013 out of what was originally an al Qaeda affiliate called al Qaeda in Iraq (AQI). A public parting of the ways between ISIS, and al Qaeda in Pakistan over who should lead the fighting in Syria – ISIS or the al Qaeda affiliate al-Nusra Front -- led to the group being disavowed by al Qaeda's leader, Ayman al-Zawahiri.