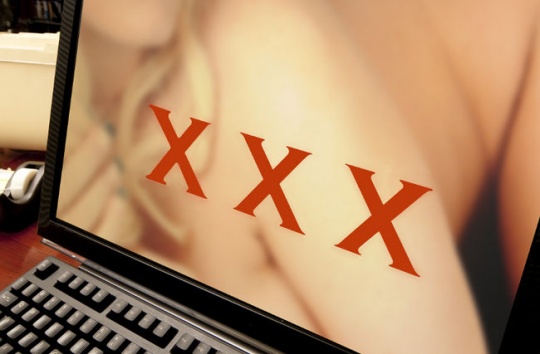 With the rise (no pun intended) in Internet access over the past decade coupled with the emergence of uninhibited attitudes throughout our society, porn has become common in some surprising places. Gone are the days of donning fedoras and dark shades and visiting the local 7-11 to get the shrink wrapped nudie mag or having to visit the "seedy" block in town to get a hit of porn. Any fetish or desire one may need a "fix" for can be had (no pun intended) on line. And in most cases it can be had for free. For this post let's look at the humble blogging site Tumblr as a case study.
There are 206.3 million blogs on Tumblr. About 11.4% of the top 200,ooo are teeming with porn, adult-oriented videos, and otherwise NSFW content. The streams are filled with limbs, enterings, openings, and finishings — noted, liked, reblogged. It's a moving menagerie of couples grinding in grainy GIFs, penetrating in JPGs, and topped off by third party-hosted videos replete with the moans and breathy articulations pictures simply don't capture. Their bed is always open for the curious passersby; all you need to do is click. Click
HERE to read more @ Nerve
.