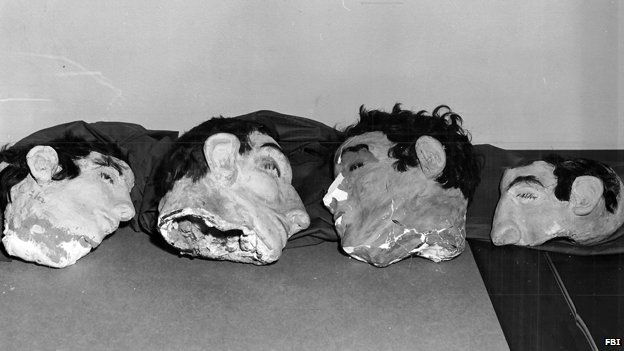 Any prison movie buff will tell you the 1979 movie,
Escape from Alcatraz
starring Clint Eastwood is one of the best prison escape movies ever produced. It dramatizes possibly the only successful escape attempt from the maximum security prison on Alcatraz Island.
Frank Morris
(Clint Eastwood) assembles a band of inmates to assist in an attempt to escape the maximum confines of Alcatraz prison. The ingenuity of Morris and his band of co-conspirators is awe inspiring and is only overshadowed by their perseverance that results in Morris successfully breaking out of the prison.
Fast forward to June 2015 and you'll find two inmates have orchestrated an Alcatraz type escape from a New York prison.
Convicted murderers Richard Matt and David Sweat, serving life sentences in adjoining cells concocted an elaborate plan that got them out of Clinton Correctional Facility in Dannemora, N.Y. between Friday night June 5 and Saturday morning June 6.
Prison officials say their guards were fooled by makeshift dummies made out of sweatshirts while the pair used power tools to drill out of their cells and past the prison's 30-foot-tall walls.
Frank Morris and his pals used dummies they devised from a homemade cement-powder mixture that included such innocuous materials as soap and toilet paper. They didn't have power tools, instead employed the use of spoons and anything else they could smuggle to dig their way out of "The Rock". There is no denying both breakouts bear stark similarities.
Officials say Matt and Sweat drilled a hole through the steel wall at the back of their adjoining cells and walked onto a catwalk. They then climbed down and used the tools to drill through a maze of pipes and tunnels before exiting through a manhole on a nearby street.
The State Police said that Mr. Matt, 48, and Mr. Sweat, 34, were discovered missing during a 5:30 a.m. bed check.
They are considered a danger to the public.
This one is a page out of the Escape from Alcatraz script book.
Oh if you see the dudes below you should call the authorities.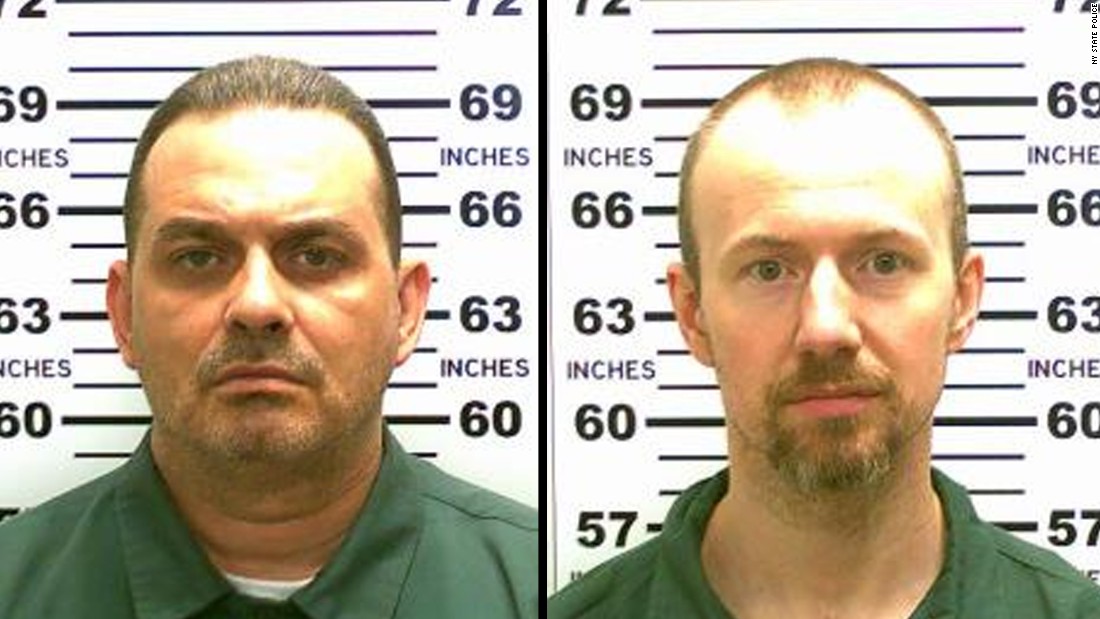 Richard Matt (left) and David Sweat (right)