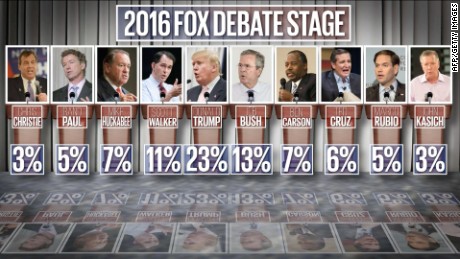 The top ten Republican presidential candidates will converge on one stage Thursday night for the first of eight debates. This first debate broadcast on Fox News is a precursor to the future seven that will separate the men from the boys and the woman from the girl.
Going into the first debate the candidates have had no shortage of opportunities to make their positions heard, from dozens of conservative conferences to TV appearances and interviews. The advantage they took of those opportunities played heavily into their getting access to the first poll.
You can expect some straight answers from the questioned candidates and you can expect some straight out lies to fall from their lips.
Click
Here
to get the up and up on 11 lies you'll likely hear the candidates say at some point during the debate.